Thai Massage in Drummoyne

You will be able to find Thai massage on Victoria Road Drummoyne, a reflection of the rise in popularity of Thai massage in Sydney. If you making a booking at a Thai spa or centre then you should be able to choose from having either an oil based massage on a table or a mat massage where you will be clothed and the therapist will work with you in different positions whilst you are lying on the floor.

It is always advisable, when making a booking, that you make sure that you will be getting the type of massage service you are looking for be it a Thai massage or an oil massage. Some centres will offer steam rooms, Thai herbal compresses or focus on particular parts of the body such as a foot massage or head, neck and shoulders.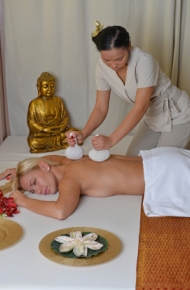 Drummoyne Thai Massage Centres
Doungporn Thai Beauty
184 Victoria Road
Drummoyne
Ph 9181 1129